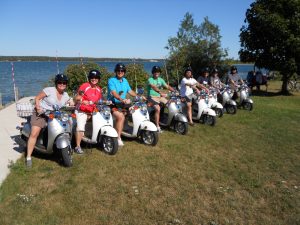 Conveniently located by the Washington Island Ferry Dock and the Island Clipper passenger ferry dock.
Open 10:30 am daily, weather permitting
Sorry, we do not accept reservations. All rentals are first come first serve. All riders must be 21 years old or older, have a valid drivers license and be prepared to show their drivers license. See our website for complete details.
We accept most major credit cards
288 Lobdell Point Road.
920-847-2790 or 920-535-0310